Improved Comfort and Vision
What are Scleral Lenses?
Scleral contacts are large-diameter gas permeable contact lenses specially designed to cover the entire corneal surface and parts of the sclera (the white part of the eye).  In doing so,  the scleral lenses essentially "replaces" the cornea irregular cornea, providing you with a clean, clear, and smooth surface to help correct your vision.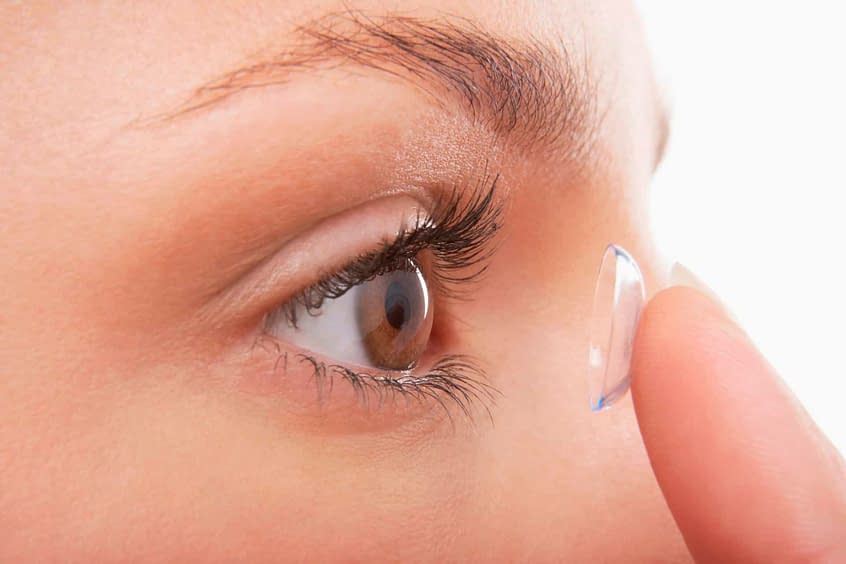 How Can Scleral Contact Lenses Help Me?
If you have been told in the past that you could not wear contact lenses, schedule an appointment with us today.  Scleral lenses can help you see better if you have:
Astigmatism
Keratoconus
Corneal Transplant
Many More!
Am I Candidate for Scleral Lenses?
Yes! Generally, anyone that is interested in achieving the best vision possible with contact lenses can be a candidate for scleral lenses.
Some of the most common candidates are people with irregular corneas, keratoconus, corneal scars, dry eyes,  and general "hard to fit" eyes.  Scleral lenses provide comfortable and clear vision to help you see better throughout the day! and comfortable.
EXCELLENT VISION
Scleral lenses provide excellent vision overall and are safe for all types of corneal issues or diseases. 
Benefits of Scleral Lenses
 GREATER COMFORT
Scleral lenses "vault" the cornea and only touch the sclera. The result is improved comfort from morning to night. 
FOR EVERYONE
Scleral lenses are an excellent option if you have astigmatism, dry eye, keratoconus or a "hard to fit" eye.
Make an Appointment to Get Started With Scleral Lenses TODAY!