The groundhog Punxsutawney Phil predicted an early spring this year.  And with spring weather, comes spring allergies. Before you know it, flowers will be blooming, grass will be growing, and pollen will fill the air.  For many people, this change of season means itchy red eyes in addition to sneezing and wheezing. If you are one of the millions of Americans who experiences ocular allergies each year, read on to learn how to best prepare yourself this spring, and how to protect your eyes from uncomfortable symptoms.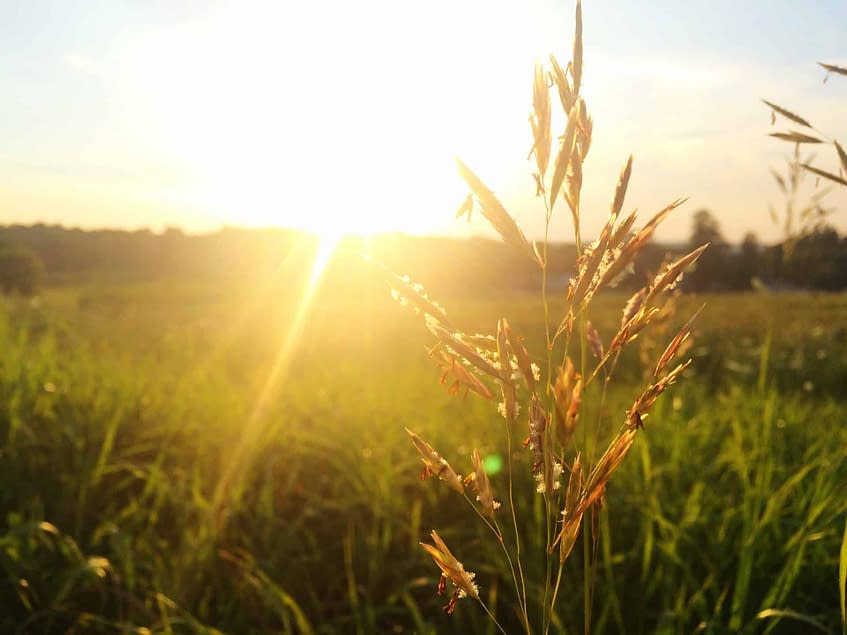 Symptoms of Ocular Allergies
When allergens significantly affect our eyes, an immune response occurs and can cause what is known as allergic conjunctivitis.  In this condition, the eyes can become very uncomfortable and extremely itchy.  They will likely be red and bloodshot, and they can have a mucous-like discharge, particularly in the mornings.  In severe cases, the skin around the eyes can become red and puffy. Unlike other forms of conjunctivitis, allergic conjunctivitis is not contagious.  However, if left untreated, sufferers of this allergic response can be just as miserable as those with the contagious form. Unlike viral ocular infections, allergic allergies will not simply go away on their own in a week or so.  Getting rid of these symptoms would require completely avoiding allergens, which may prove difficult in the spring months, or using eye drops or other allergy-fighting medications.
Treating Red Itchy Eyes
Luckily, treating mild allergic conjunctivitis can be an easy process.  For many people, using over-the-counter eye drops specially formulated to address ocular allergies is effective in preventing symptoms.  Keep in mind, ocular decongestant drops may work to constrict the blood vessels in the eye and get rid of bloodshot eyes, but they will provide no relief for the itching and discharge associated with ocular allergies.  In more severe cases of allergic conjunctivitis, the optometrist may be able to prescribe stronger eye drops or medications to treat the itchiness if over-the-counter drops don't do the trick. These can be special allergy drops or even topical steroids to reduce inflammation and get rid of symptoms.   If systemic symptoms like sneezing accompany your itchy eyes, talk to your primary care doctor about taking oral medications to address allergen-caused symptoms throughout the body.
Simple Steps to Improve Comfort
Several daily steps can be taken to help prevent allergic conjunctivitis or lessen the severity of the symptoms.  If you wear contact lenses, be diligent in regularly cleaning and replacing your lenses to prevent allergen build-up.  If possible, keep your windows closed during high-pollen months to limit your exposure to allergens, and remember to maintain furnace filters that may trap allergens.  When you do go outside during these high-pollen times, remember to wash your face and maintain lid hygiene following outdoors time to reduce the risk of allergens finding their way into the eyes.  
If you have experienced symptoms of ocular allergies in the past, this spring may be the perfect opportunity to see your doctor at Innovative Vision Care.  Your optometrist can help protect your eyes and prevent uncomfortable symptoms in the upcoming months.
Our eye doctors at Innovative Vision Care in Belton, Missouri excel in the management of medical eye issues such as ocular allergies.  If you or a family member have a itchy, red, or watery eyes call us at 816.331.9590 or request an appointment online today.