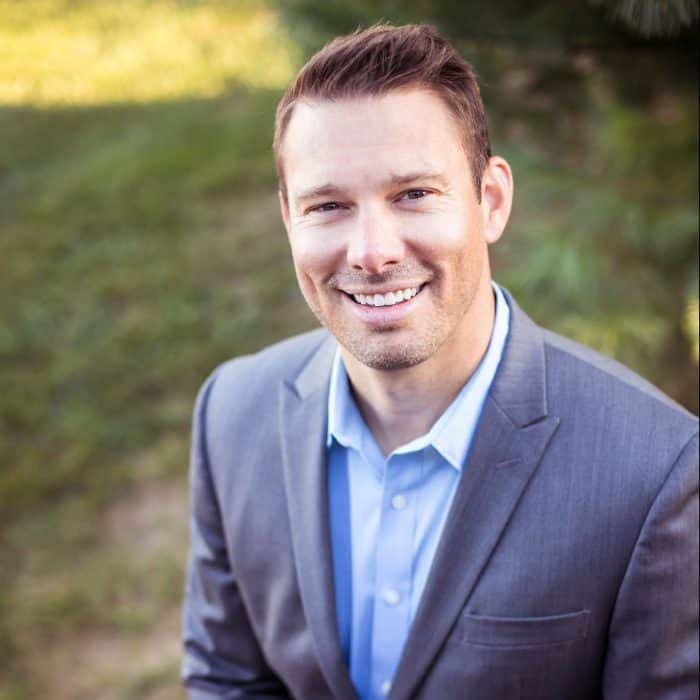 Dr. Aaron Law
Owner
Occupation:

Optometrist

Experience:

10 Years

Core Skills:

Primary Eyecare and Custom Contact Lenses (Orthokeratology and Scleral Lenses)

EDUCATION:

New England College of Optometry, University of Kansas
---
Biography
Hi, I'm Dr. Aaron Law. I was born in Topeka, KS where I grew up and went on to receive my undergraduate degree from The University of Kansas in 2004, GO KU!! After graduating, I moved out to Boston to attend The New England College of Optometry, and graduated in 2008 with honors as a member of the Beta Sigma Kappa International Optometric Honors Society. My training includes several specialized areas of eye care. Beginning with a rigorous program in Pediatrics and Strabismus training from the nation's leading eye hospital, Bascom Palmer Eye Institute of the University of Miami School of Medicine. From there I moved north to Vermont to attend training in Ocular Disease from the White River Junction Veterans Hospital as well as the Veterans Hospital in Providence, Rhode Island. To add to that, I received further specialty training in Contact Lenses at The New England Eye Institute in Boston, MA, and finally LASIK surgery co-management training at The Braverman Eye Center in Hallandale Beach, FL.

I'm a member of the American Optometric Association, the Missouri Optometric Association and the Greater Kansas City Optometric Society, and a lifetime member of the Beta Sigma Kappa International Optometric Honors Society. I've successfully completed all parts of the National Boards Examinations and I hold an optometric licenses in the state of Missouri. I work hard to stay current on the latest advances in eye health and vision care by regularly attending continuing education seminars and advanced training courses. It is because of my dedication to continuing education and customer service that our patients receive the most modern and progressive vision care available.

After graduating from The New England College of Optometry, I moved to Kansas City, MO in 2008 with my fiance, now wife Dr. Candice Law, who is also an optometrist, specializing in Ocular Disease Treatment and Low Vision Rehabilitation at the Kansas City VA Medical Center. I enjoy volunteering and giving back to our community, and was the 2015 – 2016 President of the Belton-Raymore Rotary Club. I also enjoy numerous volunteering efforts locally, as well as far away with a previous mission trip to the Dominican Republic. My wife and I met while attending optometry school in Boston (she's from Maine), we were married in May of 2009. We now have 3 amazing kids, Parker, Camden and our youngest addition Emryn, born in 2018. We love eating great food, being outdoors, camping, hiking and exploring life with our children.
Being an optometrist is very rewarding to me. I'm able to interact in a real way with the people of our community. I provide a needed service. I give people the comfort of a healthy eye report, but also some compassion when discussing serious eye conditions. I love seeing patients of all ages. I enjoy seeing their eyes light up when they leave with the perfect pair of glasses, and the confidence in their eyes as they leave here seeing clearly, being well-informed and feeling like they're well taken care of.
I hope you choose Innovative Vision Care for your eye care needs. I promise to take great care of you, as if you were family, and to perform only those tests absolutely necessary to care for your eyes.